Three walking trails not to miss in Agnes Water!
Posted on June 26, 2015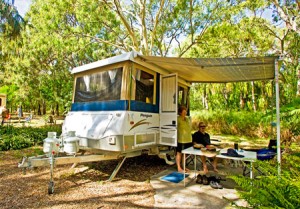 1770 Headland and Lookouts: The 1770 Headland and Lookouts walk is an easy going 15 minute strut along the beach, the walk spans out over 6 kilometres and is incredible at low tide. You can enter the walk via the foot bridge that is located near the parking area at Tom Jeffery park at Agnes Water.
Duration: 15 minutes
Discovery Trail: The discovery trail is located 1 kilometre from the Endeavour Shopping Centre, there is also plenty of parking available behind the Museum on Spring road, Agnes Water. The trail takes you through stunning bush land to the Lookout which overlooks our very own Agnes Water Beach and Workman's Beach.
Duration: 25 minutes
Red Rock Trail: The Red Rock Trail is a little longer so be sure to take a water with you! The track will require a reasonable level of fitness as there are some steep inclines. To get to the trail travel south down springs road for 3.2 kilometres, enter the sandy track on the left opposite the Reedy Creek Reserve Sign, follow the track 800 metres and park near the trees, the track is off to the right. The Scenery and aquatic life is incredible.
Call us today to book your getaway! 1300 318 600